Taxi Transfers To and From Hollywood Burbank Airport



Hollywood Burbank Airport Taxis - Fares, Distances and Where to Find Them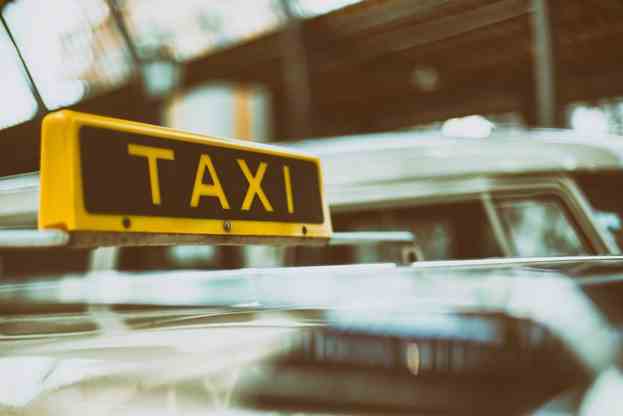 Upon arrival at Hollywood Burbank Airport, passengers should make sure they have not left any of their personal belongings at the airport.
There are several transport options available at this facility, such as rental cars, hotel shuttle services, rideshares, buses, trains, and taxis.
Taxis at Hollywood Burbank Airport
Several taxi companies operate at the airport. These vehicles can take passengers to anywhere in Burbank, the neighboring Los Angeles, and other locations.
A one-way trip from the airport to downtown Burbank (and vice versa) costs approximately $25.00 and takes around 8 minutes.
The most convenient way to get from BUR to Los Angeles, California (and vice versa) is by taxi, which costs approximately $75.00 and takes 20 minutes.
Taxi ranks are located at the East Island across from the Airport Parking Structure at the ground level. Though air traffic at BUR is up to 11:00 pm only, taxis at this facility are available 24/7.
Hotel Shuttle Services at Hollywood Burbank Airport
Many hotels in Burbank and nearby Los Angeles will provide shuttle services. Passengers may confirm with their local hotel if this service is available.
Shuttles are at the Ground Transportation Island in front of Terminal B.
RideShares at Hollywood Burbank Airport
Rideshares are available at the Ground Transportation West Island from across Terminal B.
Passengers can reserve a rideshare by downloading the company's app on their smartphone. They can also request a ride a few days before their flight to avoid the inconvenience.
They may also ask the driver to show proof of identity and booking records for their safety.