Bus Transfers To and From Hollywood Burbank Airport



Buses from Hollywood Burbank Airport with Bus Routes and Times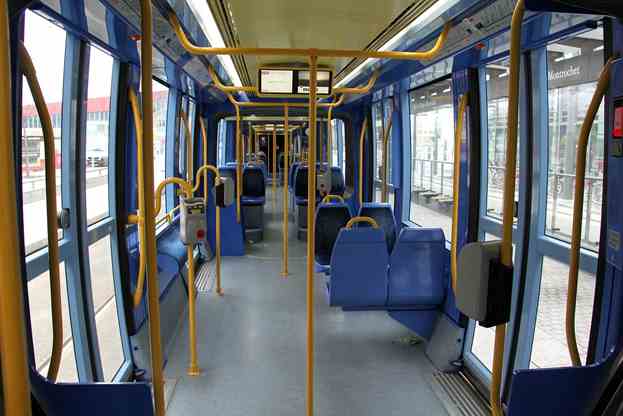 Upon arrival at Hollywood Burbank Airport, passengers can choose from several ground transportation services, including rental cars, taxis, rideshares, hotel shuttle services, trains, and buses.
Be sure to pick up your belongings at the Baggage Claim area before leaving the airport terminal, and proceed to the Regional Intermodal Transportation Center (RITC) at the ground level to Metro Bus and BurbankBus loading areas.
The RITC serves as a transit hub for bus riders and provides direct access to and from the passenger terminal via the elevated moving walkway.
Metro Bus
The Airport is a stop of Metro Bus 165, 169 and 222 lines which connects with Downtown Burbank and the Metro North Hollywood Station.
Metro Bus stops at the ground level of the RITC. Additional Metro Bus stops are on Hollywood Way.
One-way fare:
Regular: $1.75
Student: $1.00
Senior/Disabled: $0.75 / $0.35
For complete routes and schedule, please visit https://www.metro.net/riding/schedules/
BurbankBus
Hollywood Burbank Airport is also served by BurbankBus, which connects to NoHo Station Red Line / Orange Line Station.
The NoHo-Airport route starts at the LA Metro North Hollywood B (Red) and G (Orange Line) Station and runs east along Burbank Boulevard before heading counterclockwise to the Hollywood Burbank Airport and then back to the North Hollywood Station.
The NoHo-Airport Route departs every 30 minutes from 6:00 a.m. to 8:00 p.m. The travel time takes about 23 minutes. Fare is free.
For complete routes and schedule, please visit https://www.burbankca.gov/burbankbus